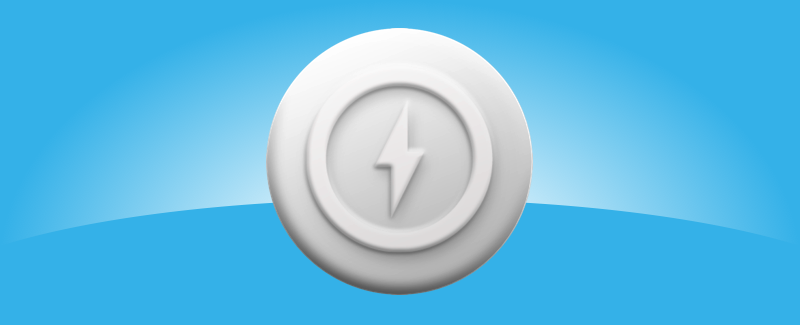 Radius Networks, Inc., the leading provider of mobile proximity services, today announced the release of its RadBeacon Dot Bluetooth Smart™ proximity beacon which supports iBeacon, AltBeacon and Eddystone. The RadBeacon Dot is powered by a user-replaceable coin-cell battery, has a simple on-off clickable button and is available with consumer-oriented accessories including a silicone wristband and keychain holder. The RadBeacon Dot provides proximity services for iOS and Android mobile applications and other platforms that are compatible with iBeacon, AltBeacon and Eddystone microlocation technology.
Proximity beacons are short range, low power, Bluetooth Smart transmitters that can notify mobile devices when they come within range of a beacon. This micro-location proximity awareness can be leveraged to deliver a wide range of new innovative solutions, such as right-place, right-time customer notifications, precision indoor navigation, automatic ticketing, guided museum tours and location-relevant offers and promotions. The RadBeacon Dot is inexpensive and easy to customize, so it's the perfect beacon for handing out at conferences and promotional events. The Dot is also small, lightweight and easy to use so it great for consumer applications that require attaching it to a keychain or wearing it on a wristband.
"We're excited about the Dot because it's going to enable a whole new range of solutions from our developer partners." said David Helms, Chief Product Officer at Radius Networks.
"The RadBeacon Dot has been in development for quite a while. In fact, we used it extensively for the first time in January at this year's Consumer Electronics Show in Las Vegas," said David Young, Chief Engineer at Radius Networks. "At CES we deployed nearly 1,000 proximity multi-beacons that covered over 4 million square feet to provide indoor navigation and location services – the largest deployment of its kind. The low cost and ease of deployment of the Dot was a major contributor to the success of that project.
"RadBeacon Dot is a great addition to our suite of proximity technologies. There are now over a million users of Radius Networks' beacon developer kits, developer tools, cloud services and mobile SDKs and libraries for iOS and Android devices. The introduction of the RadBeacon Dot proximity beacon with iBeacon, AltBeacon and Eddystone technology is continued proof that Radius Networks is the market leader in the enabling technologies that are helping developers deliver real mobile proximity solutions to their customers."
RadBeacon Dot is available for sale and shipment in quantity to customers worldwide.